I've promised you my pictures of London, but I'm sorry you have to wait!
Well, I want you to know that I've finally changed the layout of my site and updated a lot of new wallpapers....
I'm so happy and satisfied with the new layout, it's about Bella and Edward....what else? So come and see, hope you like it!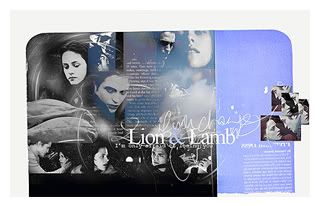 Faithfulness
{ v. 14 } ....Lion&Lamb....I'm only afraid of losing you